Privacy Policy
we know its boring legal stuff, but your privacy is very important to us and we are therefore committed to safeguarding your privacy when visiting our Website or using our Services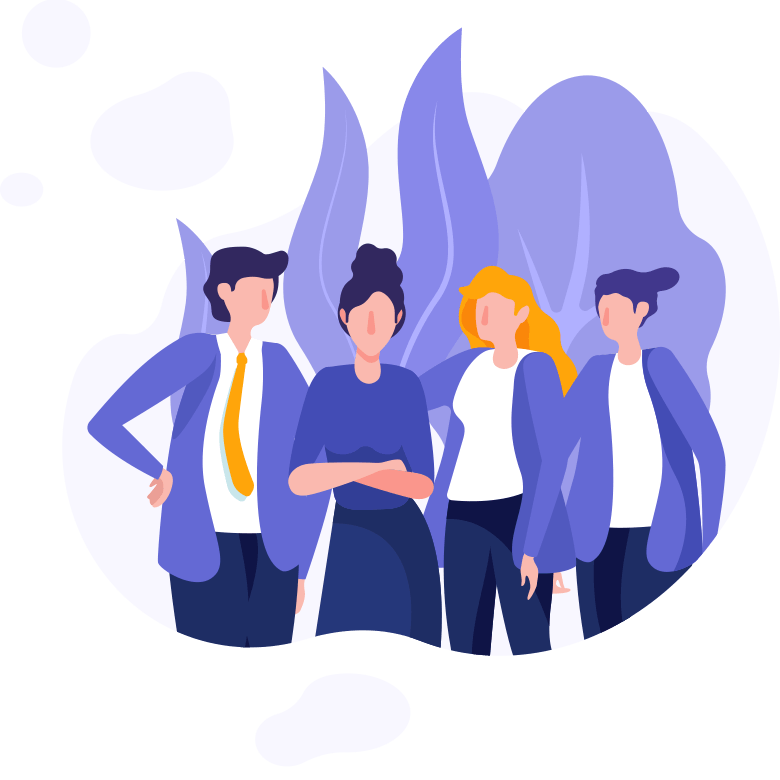 Introduction
This Privacy Policy explains what information we collect about you, how we may use it, and the steps we take to ensure that it is kept secure. It also explains your rights and how to contact us. When we say "zubbit.io", "we", "us" or "our", we are referring to the particular group of businesses that is responsible for processing your data, the controller, or (according to the context) to the zubbit.io Service you use. The controller of your data is The Covert Formula Ltd, a company registered in England and Wales, under company registration number 09396217.
Information We Collect
We collect and process the following data about you for the following purposes:
Information You Give Us
We collect your personal data when you interact with us or when you use our Services. This includes
when you create an account with us or you change your account settings.
When you contact us directly either by email or chat message.
Information We Collect About You
Each of your visits to our Website and the use of Service will automatically collect the following information:
Technical information, including the Internet protocol (IP) address used to connect your computer to the Internet, your login information, authentication information, browser type, and version, time zone setting, browser plug-in types and versions, operating system, and platform, how often you use the application and other performance data.
Information about your visit, including the full Uniform Resource Locators (URL), clickstream to, through, and from our Site and our App (including date and time), products you viewed or searched for, page response times, length of visits to certain pages, page interaction information (such as scrolling, clicks, and mouse-overs), methods used to browse away from the page, and any phone number used to call us.
How Long Do We Keep Your Information
We will only retain your personal data for as long as necessary to fulfill the purposes we collected it for, including for the purposes of satisfying any legal, accounting, or reporting requirements. This means that the period of time for which we store your personal data may depend on the type of data we hold. To determine the appropriate retention period for personal data, we consider the amount, nature, and sensitivity of the personal data, the potential risk of harm from unauthorized use or disclosure of your personal data, the purposes for which we process your personal data, and whether we can achieve those purposes through other means, and the applicable legal requirements.
Information Disclosure
We do not sell your personal information to third parties for any marketing purposes.
You agree that we have the right to share your personal information with the following recipients or categories of recipients:
business partners, suppliers, and sub-contractors for the performance of any contract we enter into with them or you in relation to the Services.
analytics and search engine providers that assist us in the improvement and optimization of our Website and Services.
in the event that we sell or buy any business or assets, in which case we will disclose your personal data to the prospective seller or buyer of our business or assets.
if we are under a duty to disclose or share your personal data in order to comply with any law, legal obligation, or court order, or in order to enforce rights under the GDPR or other agreements.
to protect our rights, property or safety, our customers, or others, this includes exchanging information with other companies and organizations for the maintenance and security of the Website and Services.
Cookies
Details of our cookie policy and the cookies used by zubbit.io and our services are available here.
Password Security
Access to your Account is password-protected for your privacy and security. While we do our best to protect your personal information you also must protect yourself by:
keeping your password or other access information secret.
ensuring no-one else uses zubbit.io while your machine is "signed in" to the zubbit.io service.
making sure you sign out from your Account when you're not using it.
Data Transfers
Personal Data may be transferred to our trusted partners and service providers who maintain their servers outside of the European Economic Area ("EEA"), where the privacy and data protection laws may not be as protective as those in your jurisdiction. This is only for the purposes of providing, and to the extent necessary to provide, the Services to you.
Your Legal Rights
Under the law, you have the right to:
Request access to your personal data (commonly known as a "data subject access request"). This enables you to receive a copy of the personal data we hold about you and to check that we are lawfully processing it.
Request correction of the personal data that we hold about you. This enables you to have any incomplete or inaccurate data we hold about you corrected, though we may need to verify the accuracy of the new data you provide to us.
Request erasure of your personal data. This enables you to ask us to delete or remove personal data where there is no good reason for us to continue to process it. You also have the right to ask us to delete or remove your personal data where you have successfully exercised your right to object to processing (see below), where we may have processed your information unlawfully or where we are required to erase your personal data to comply with local law. Note, however, that we may not always be in a position to comply with your request of erasure for specific legal reasons which will be notified to you, if applicable, at the time of your request.
Object to processing of your personal data where we are relying on a legitimate interest (or those of a third party) and there is something about your particular situation which makes you want to object to processing on this ground as you feel it impacts on your fundamental rights and freedoms. You also have the right to object where we are processing your personal data for direct marketing purposes. In some cases, we may demonstrate that we have compelling legitimate grounds to process your information which override your rights and freedoms.
Request restriction of processing of your personal data. This enables you to ask us to suspend the processing of your personal data in the following scenarios: (a) if you want us to establish the data's accuracy; (b) where our use of the data is unlawful but you do not want us to erase it; (c) where you need us to hold the data even if we no longer require it as you need it to establish, exercise or defend legal claims; or (d) you have objected to our use of your data but we need to verify whether we have overriding legitimate grounds to use it.
Request the transfer of your personal data to you or to a third party. We will provide to you, or a third party you have chosen, your personal data in a structured, commonly used, machine-readable format. Note that this right only applies to automated information which you initially provided consent for us to use or where we used the information to perform a contract with you.
Withdraw consent where we are relying on consent to process your personal data. However, this will not affect the lawfulness of any processing carried out before you withdraw your consent.
If you wish to exercise any of the rights set out above, please contact us by email at privacy [at] zubbit.io. You will not have to pay a fee to exercise any of your legal rights as specified above. However, we may charge a reasonable fee if your request is clearly unfounded, repetitive, or excessive. Alternatively, we may refuse to comply with your request in these circumstances.
We may need to request specific information from you to help us confirm your identity and ensure your right to access the relevant personal data (or to exercise any of your other legal rights). This is a security measure we take to help avoid your personal data being disclosed to a person who has no right to receive it.
We may also contact you to ask you for further information in relation to your request to help speed up our response.
We try to respond to all legitimate requests within one month. Occasionally it may take us longer than a month if your request is particularly complex or you have made a number of requests. In this case, we will notify you and keep you updated.
Contacting Us
If you have any questions about this Privacy Policy, including any requests to exercise your legal rights, please contact us using the details set out below.
Email address: privacy [at] zubbit.io
Postal address: The Covert Formula Ltd, Bank Gallery, High Street, Kenilworth, CV8 1LY, United Kingdom
You have the right to make a complaint at any time to the Information Commissioner's Office (ICO), the UK's supervisory authority for data protection issues (www.ico.org.uk). We would, however, appreciate the chance to deal with your concerns before you approach the ICO, so would request that you contact us in the first instance.
This document was last updated on 21st March 2021.