Terms and Conditions
we know its boring legal stuff, but its important that you read our Terms and Conditions carefully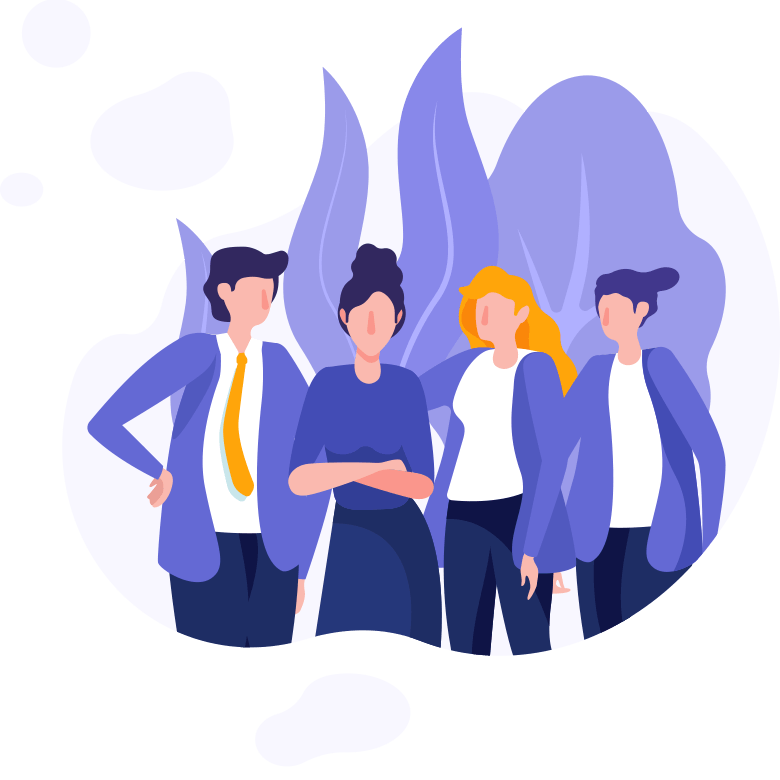 Acceptance of Terms
Thank you for visiting zubbit.io (the "Website") by using this Website or our membership service (the "Service") you agree to abide by the terms and conditions and all other operating rules, policies (including, without limitation, our Privacy & Cookie Policies) and procedures that may be published from time to time on this website (collectively, the "Agreement").
This Agreement governs the use of this Website and your membership, if you disagree with any of these terms and conditions set forth in this Agreement then you must not use this Website or continue to be a member.
Our Website and its owners The Covert Formula Ltd (the "Owners") retain the right to amend, update, or change this Agreement at any time and you agree to be bound by any future changes.
It is your responsibility to check for changes in these terms and conditions. We reserve the right to make any changes to the Website or to our member's membership at any time as we see fit. We also reserve the right to refuse or cancel any membership to any person for any reason if we believe that person is undermining zubbit.io in any way.
Age Restricted
Our Service is available to only those persons who can form legally binding contracts under applicable law. Our Service is not available to any person under the age of 18. If you are under the age of 18, you may only use this Website with the permission of a parent or legal guardian who can oversee your use of this Website.
Copyright / Licensing
Unless otherwise stated no part of our Website or Service may be copied or reproduced in any way without the expressed written consent from the Owners. Our Website and all of its content are protected under copyright law.
Prohibited Use
By using our Service you agree not to use it for:
Any illegal purpose or in violation of any local, state, national, or international law. You must not violate, or encourage others to violate, any right of a third party, including by infringing or misappropriating any third party intellectual property right.
Interfere with security-related features of the Service, including by disabling or circumventing features that prevent or limit use or copying of any content, reverse engineering or otherwise attempting to discover the source code of any portion of the Service except to the extent that the activity is expressly permitted by applicable law, or hacking, password "mining" or using any other illegitimate means of interference.
Interfere with the operation of the Service or any user's enjoyment of the Service, including by uploading or otherwise disseminating any virus, adware, spyware, worm, or other malicious code; making any unsolicited offer or advertisement to another user of the Service, collecting personal information about another user or third party without consent, or interfering with or disrupting any network, equipment, or server connected to or used to provide the Service.
Users must not share their online username or password with other people or attempt to obtain another person's online account information. Users must not allow other people to access their online accounts. The Owners keep all usernames and passwords confidential and do not permit any individual to use an online account that is not assigned to that individual.
Perform any fraudulent activity including impersonating any person or entity, claiming a false affiliation, or accessing any other Service account without permission.
Cancellation
You may cancel your membership at any time, however, there will be no refunds for any membership charges that have been previously processed. The act of cancelling can be requested via our Website or can be cancelled by yourself via our Service. Once cancelled your membership payment will be terminated immediately and you will not be charged again. If you cancel after a payment has been processed, there will be no refunds for that payment.
Cancellation requests via our Website must contain your name, username and date joined. If any of this information is missing, the cancellation request will not be processed until we receive the required information. To avoid any troubles please cancel your membership 72 hours before the next payment date.
Once your paid membership has been cancelled you will still be able to access your membership as normal until your next renewal payment is due when your account will be instantly demoted to Suspended membership access. Once your membership becomes Suspended your account can be deleted at any time.
Your membership can also be terminated automatically by our payment processing company, this can happen if your method of payment becomes invalid or expired or if the payment fails to be processed. If this happens your membership will be cancelled and demoted to Suspended membership access only. It is your responsibility to make sure that your payment methods are kept up-to-date.
All we ask is that you make certain that you no longer need access to the products and benefits that zubbit.io makes available to you before cancelling.
Refunds
Your satisfaction is most important to us and therefore refunds will be permitted within a strict 30-day period of your purchased membership.
You are not permitted to receive a refund if you have been an existing member or if it was a recurring payment, only the first payment may be refunded.
Refunds are not permitted on promotional offers or discounted memberships.
Once the refund has been completed your account will be instantly terminated and all links and personal data will be deleted from our systems.
Membership
Inactive free accounts which have not been logged into for more than 180 days will be automatically demoted to Suspended membership access only.
Once your membership becomes Suspended you will have 30 days to reactive your membership, after this time your account can be deleted at any time along with any links you may have created.
Once your account has been deleted, it can not be recovered.
Communications
By becoming a member of zubbit.io you give us permission to contact you via email with regards to your membership, alerts, notices or new product arrivals and promotions. If you wish to no longer receive communications from us, you may unsubscribe at any time.
Indemnity
You agree to indemnify and hold the Owners and its employees and agents harmless from and against all liabilities, legal fees, damages, losses, costs and other expenses in relation to any claims or actions brought against zubbit.io arising out of any breach by you of these Terms and Conditions or other liabilities arising out of your use of the Website or Service.
Liability
Under no circumstances shall the Owners be liable for any punitive, special, direct or indirect, incidental or consequential damages, whether arising under contract, warranty, or tort (including negligence or strict liability) or any other theory of liability.
Applicable law may not allow the limitation or exclusion of liability or incidental or consequential damages, so the above limitation or exclusion may not apply to you.
The Owners liability for damages, regardless of the form of the action, shall not exceed the fee paid for the membership. We cannot be held responsible for issues beyond our control that may interfere with our ability to provide access to our Website or Service.
Such issues include, but are not limited to, server downtime, password verification problems, or network outages beyond our control. The Owners do not warrant that the functions contained in the materials, resources or services offered will be uninterrupted or error-free, that defects will be corrected, or that this Website is free of viruses or other harmful elements.
In no circumstance will the Owners be liable to any party for any direct, indirect, punitive, special, incidental or other consequential damages arising directly or indirectly from any use of our products or resources contained within the Website or Service. All products and resources are provided "as is" and without warranties.
Force Majeure
We are not liable for any failure to perform our obligations if we are prevented from doing so by an event beyond our reasonable control (which may include, without limitation, strikes, labour disputes, acts of God, war, riot, civil action, malicious acts or damage, compliance with any law, governmental or regulatory order, rule, regulation or direction, any act or omission of any government or other competent authority, accident, equipment or services failure, including the unavailability of third party telecommunication services, lines or other equipment, fire, flood or storm).
Severance
If any of these Terms and Conditions should be determined to be invalid, illegal or unenforceable for any reason by any court of competent jurisdiction then such Term or Condition shall be severed and the remaining Terms and Conditions shall survive and remain in full force and effect and continue to be binding and enforceable.
Governing Law
These terms shall be governed by and interpreted in accordance with the laws of England and Wales.
This document was last updated on 8th April 2021.