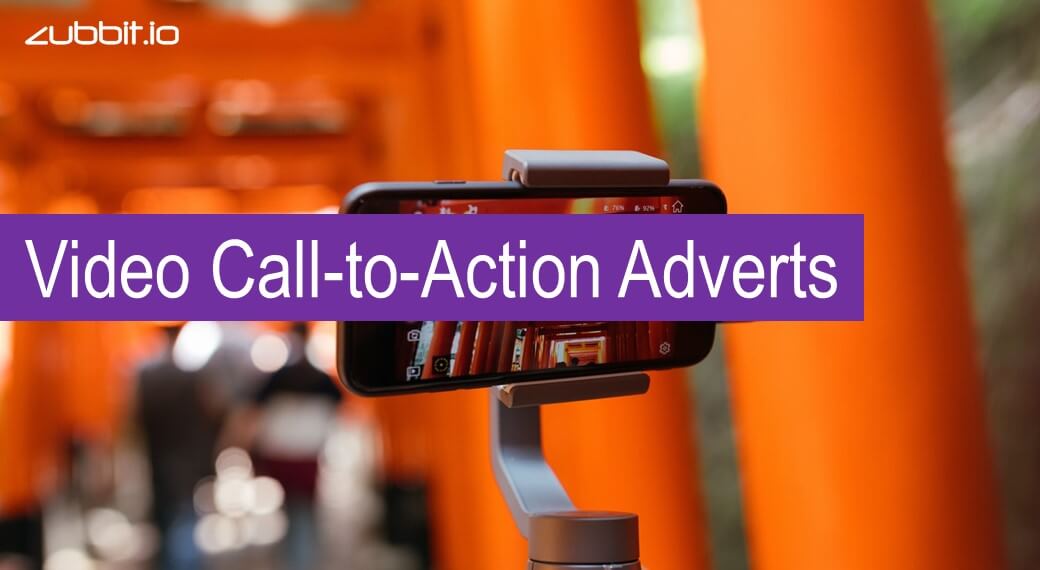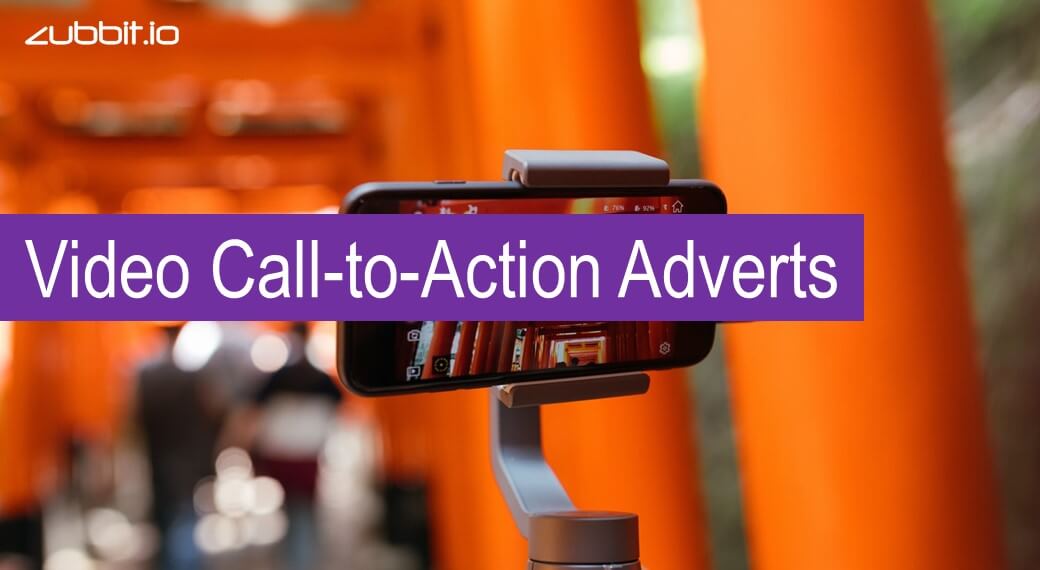 Video Call-to-Action Adverts
Undoubtedly, video marketing is one of the newest and most important additions to any marketing team's toolbox.
There has been a full-on video marketing revolution happening for a while now and according to Wyzowl statistics, 63% of businesses have started using video content marketing. Out of those 82% of businesses feel video marketing is an important part of their strategy. Video is progressing rapidly and will reach new heights sooner than we think. This trend is fueled by 83% of businesses believing that video marketing gives them a good ROI.
So what if you could create video adverts that you could place over the top of any content you shared from anywhere on the web?
Well, Zubbit lets you do just that!
With Zubbit you can take your video content and make amazing adverts that can be styled to fit your brand: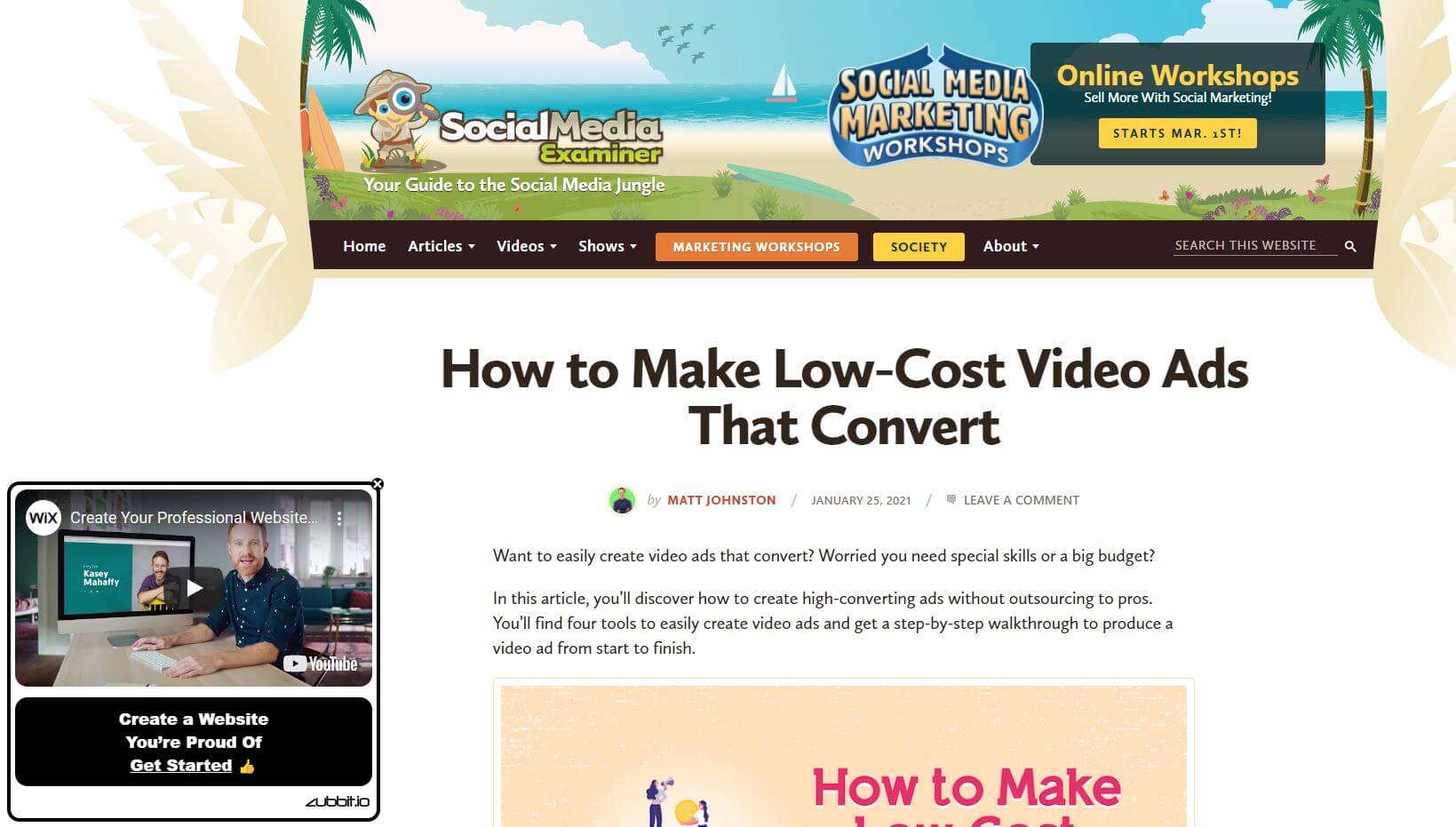 Zubbit not only supports video but supports many video platforms and all the main video formats/ratios which gives you the widest possible reach.
With Zubbit you can create video call-to-actions from content from YouTube, Vimeo, DailyMotion, and Twitch.
Not only that, unlike many other URL Shorteners on the market who only support standard widescreen 16:9 ratio, or have no video support at all, Zubbit supports most video ratios you might want to use, including:
Widescreen (16:9)
Vertical (9:16)
Square (1:1)
Cinemascope (21:9)
Standard TV (4:3)
Classic Film (3:2)
Here are a few examples of some of the video formats/ratios we support:
Widescreen (16:9) Video
The first video format we support on Zubbit was Widescreen (16:9) ratio. It's probably one of the most widely used formats on YouTube etc, but formats like Vertical are chasing their heels... So watch out for Vertical videos!!!!
So all you need to do is take any video content in this format from any of our supported video platforms, copy the embed code into Zubbit and add a call-to-action message along with a destination URL and you are done! You've now got a hot new video call-to-action that you can add to any link you share.
Then if someone clicks on the call-to-action they will be taken to the destination of your choice. Easy!
Here are a few more great Widescreen video examples. Click on the images to check them out
Vertical (9:16) Video
One of our hot new features on Zubbit is support for Vertical Video.
The fact is that today three out of five videos are watched on a mobile device, and over half the videos on the internet are watched on mobile devices.
On top of that people hold their phones vertically 94% of the time.
Even though our field of vision is horizontal, people still hold their phones vertically almost all of the time, so vertical videos work for how people most often use their phones, and also how they watch a video today.
So its a 100% MUST that any link shortener offering video call-to-actions supports vertical video and luckily Zubbit does just that.
With Zubbit you can also style these in any way you want to match your brand and message using our powerful Themes Engine. These look really good live.
Click on either of the videos below to see them in action:
Cinemascope (21:9) Video
For those of you who want to go for the full 100% cinematic experience, we now support Cinemascope (21:9) ratio videos to make video call-to-actions.
This is a great format and to our knowledge, there isn't a single another platform out there supporting it, so you can have some real fun with this and do something no one else can do.
Click on the image to see cinemascope in action.