Video Call-to-Action Adverts
Undoubtedly, video marketing is one of the newest and most important additions to any marketing team's toolbox.
There has been a full-on video marketing revolution happening for a while now and according to Wyzowl statistics, 63% of businesses have started using video content marketing. Out of those 82% of businesses feel video marketing is an important part of their strategy. Video is progressing rapidly and will reach new heights sooner than we think. This trend is fueled by 83% of businesses believing that video marketing gives them a good ROI.
So what if you could create video adverts that you could place over the top of any content you shared from anywhere on the web?
Well, Zubbit lets you do just that!
With Zubbit you can take your video content and make amazing adverts that can be styled to fit your brand: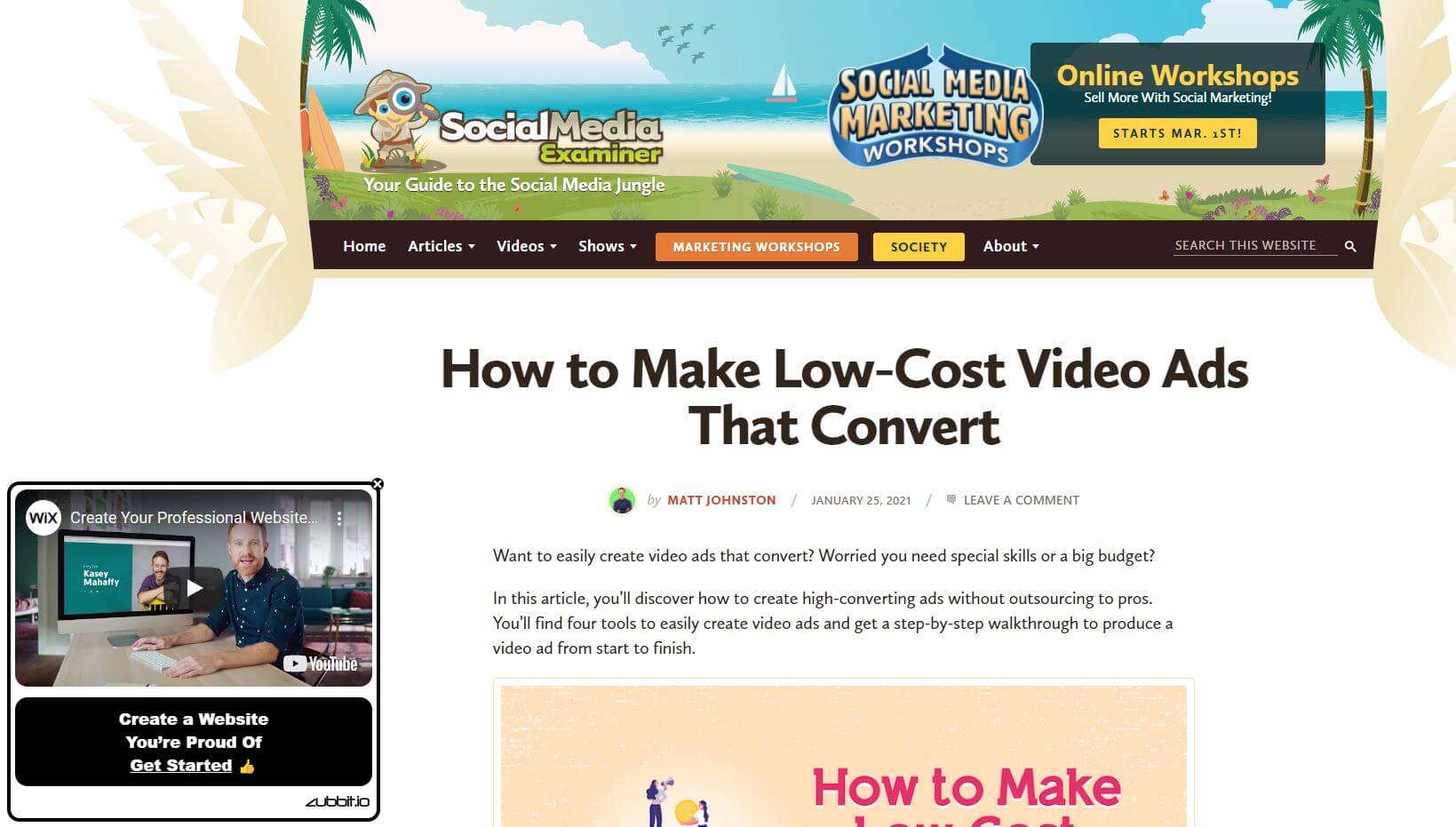 Zubbit not only supports video but supports many video platforms and all the main video formats/ratios which gives you the widest possible reach.
With Zubbit you can create video call-to-actions from content from YouTube, Vimeo, DailyMotion, and Twitch.
Not only that, unlike many other URL Shorteners on the market who only support standard widescreen 16:9 ratio, or have no video support at all, Zubbit supports most video ratios you might want to use, including:
Widescreen (16:9)
Vertical (9:16)
Square (1:1)
Cinemascope (21:9)
Standard TV (4:3)
Classic Film (3:2)
Here are a few examples of some of the video formats/ratios we support: