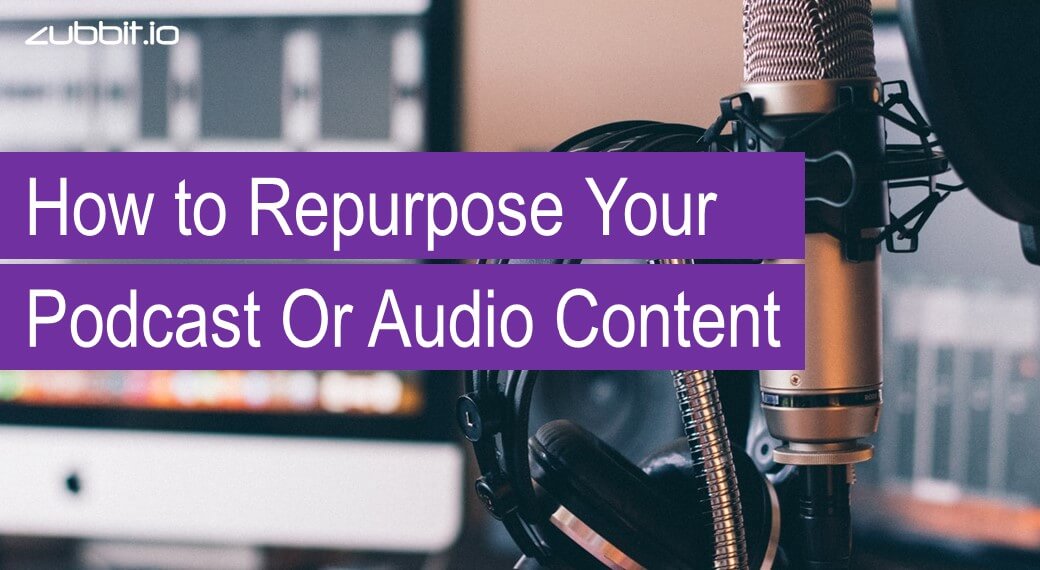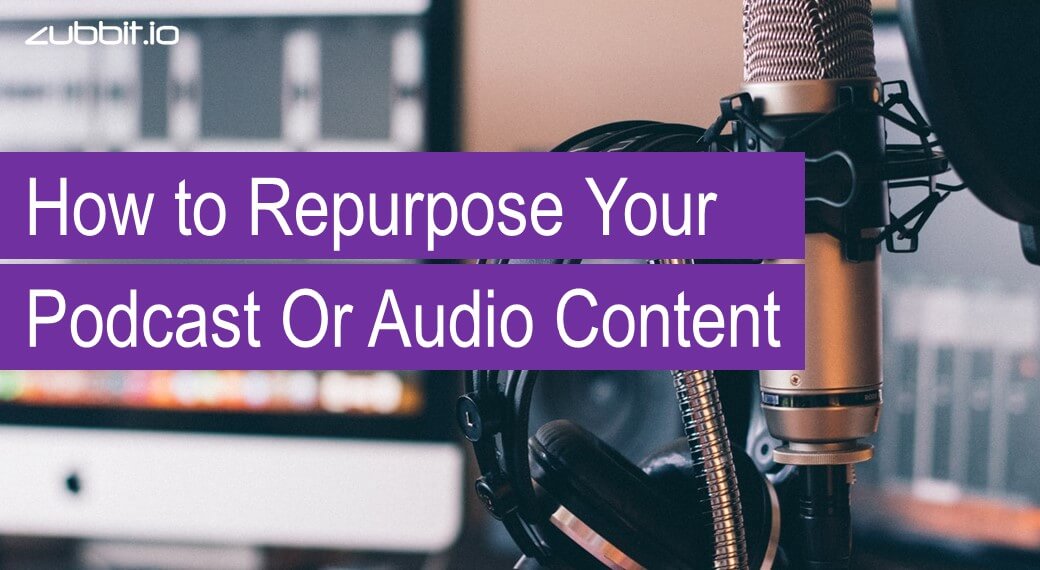 How to Repurpose Your Podcast or Audio Content
When you repurpose your audio content, you're taking a podcast episode or other another piece of audio and reworking it into something new that can be shared on different social media platforms in a variety of formats.
Repurposing your audio content breathes a new lease of life into your content and allows you to reach a much broader audience.
Some of the benefits of audio repurposing include:
•  Reaching a wider audience – by repurposing your audio content and sharing it beyond say where your Podcast is hosted, you'll reach people who might not usually listen to your audio content. You're putting your message in front of them on all the popular social sites rather than waiting and hoping for them to search for your content (or not searching for it at all)
•  Driving traffic to your website – by repurposing and sharing your audio content more widely, you can help boost your organic rankings in the search engine result pages. The more you link back to your web page from authority sites, and the more your content is shared on social media, the more traffic you'll hopefully drive to your site. Google and other search engines will take notice and may place you higher in search results. Whilst social media platforms are not authority sites as such, the more people who see your podcast, the more likely they will link to it on their website.
•  Positioning yourself as an expert – by repurposing your audio content, you will start to become known as an expert in your industry as more people will see you discussing the topic you want to be known for. So, the next time they need something related to your offering, who do you think they're likely to contact?
So what is a unique strategy for doing that?
The way we do it at zubbit is to take your audio content off where your listeners usually expect to find it and share it more widely.
So how do you do that?
Well, zubbit lets you add a Call-to-Action Advert over any content you share.
It doesn't matter if it's your content or any content you've found on the web.
It does that by letting you take the URL of the content you want to share and create a unique short link, and then it lets you create an advert or promotional material you can add over the top.
So in this example below we've taken the original URL link to this content on the Paste website:
https://www.pastemagazine.com/music/best-albums/best-albums-2020-so-far/
and we've put it on zubbit and shortened it to this:
and then we've added the cool audio advert promotion you can see on the bottom left.
This promotion is for the band, The Courettes, and its promoting one of their singles. You can click and listen to the audion and the button below takes the viewer to their Bandcamp site.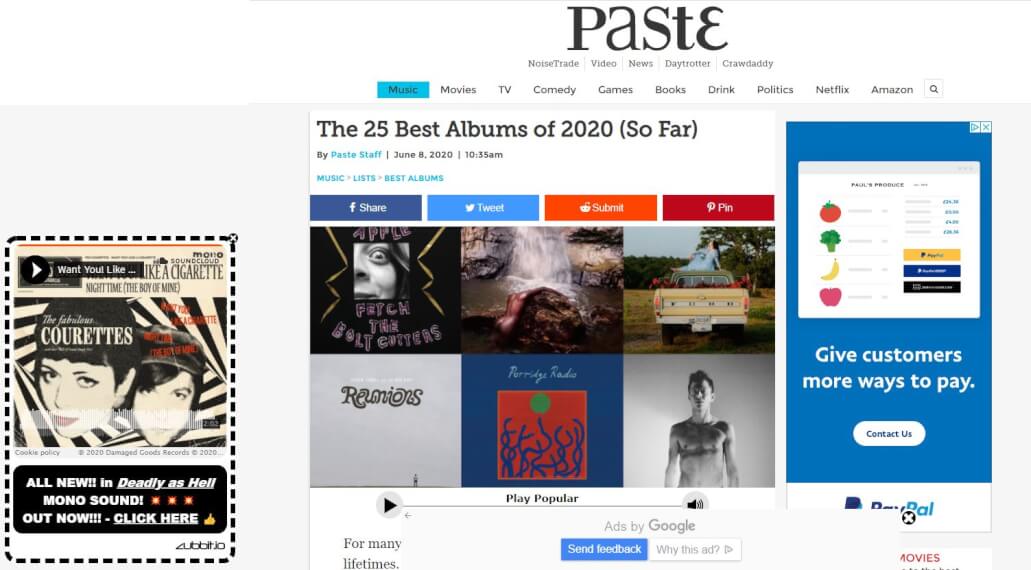 In this example, the audio content is from SoundCloud, but we support other audio platforms, and we are adding more all the time.
Click on the image to see it in action!
So you could do that with a Podcast, or music audio in this case OR any piece of audio.
You can find out more about how our Call-to-Action Adverts work here ==> Branded Call-to-Action Adverts
Conclusion
This is a great way of taking any audio content and sharing it with a wider audience and utilizing any content on the web to do this.
The URL Links can also be fully branded links rather than a generic short link.
Plus we also let you add retargeting pixels to your links so you can build remarketing audiences from your links.
So as well as allowing you to repurpose your audio content in this way zubbit also offers multiple ways you can 100X the ROI from every link you share.