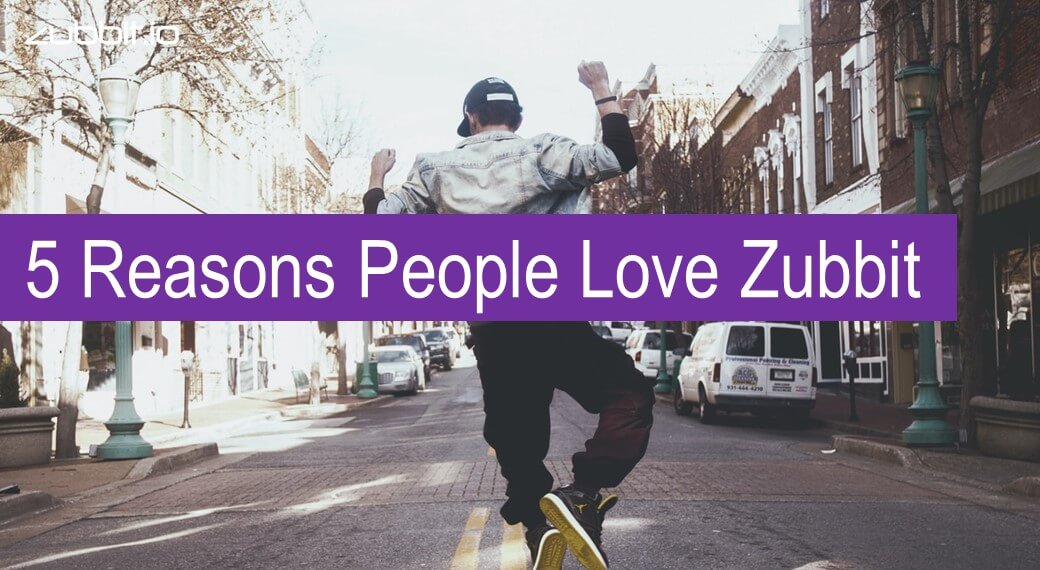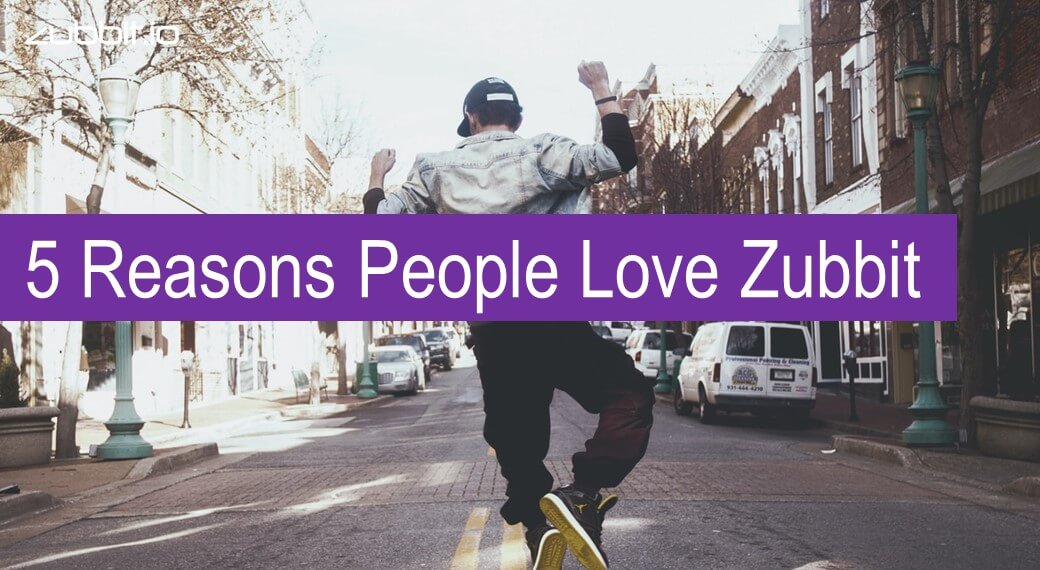 5 Reasons People Love Zubbit
If you want a URL Link Shortening service that will help you grow your traffic and increase your revenues and 100X the value you get from your links, then zubbit.io is the service for you. Let's find out why.
1. Zubbit has amazing features
Okay everyone says they have amazing features, but we really do pride ourselves on the amazing features we have In zubbit.io. Our customers just love it!
With zubbit.io you can not only shorten your links but also:
the list goes on and on…
2. Zubbit is really easy to use
We've really focussed on user experience, so our tool can be used by marketers, as well as business owners. It's easy-to-use for everyone!
The key is an easy-to-follow workflow coupled with a simple to use but highly configurable dashboard you can manage your content on. Here is a basic example but there are lots of columns you can add to the screens and it's coupled with search and sort functions.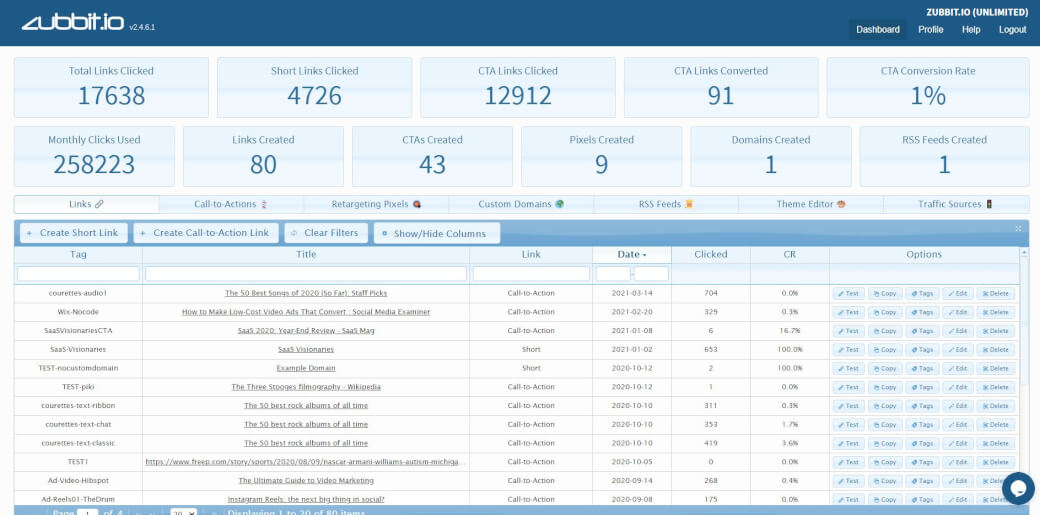 We are constantly improving the usability of the site and very open to hear from our users what would help them. So don't forget to speak to us.
3. Zubbit is constantly improving
We have a quite aggressive and agile roadmap with zubbit.io and we are constantly striving to refine and add ever more useful features into zubbit.io. For instance, we've recently added more integrated support for Social Media call-to-action links adding in support for TikTok and Kickstarter… with more to come!
We really do have an amazing roadmap to come including Team Functions, more social media call-to-actions types, we are also looking at chat call-to-actions….lots and lots to come….
We are also set up to respond fast to great ideas and better still…..we listen to what our customers need and want and if you give us a good idea then we might just add it in!
4. Zubbit is amazing value
Customers love zubbit.io because we not only give you amazing features but we do it at an amazing price. We are a very lean startup and we've managed to create our business model and costs allowing us to give you zubbit.io at an incredible price!
5. We Deliver excellent customer support and we listen
A lot of companies say this but we really mean it! We really want to help you make a success from using zubbit.io so our customers love just how accessible we are. Whether you've got a support issue, or you want to talk about features or ideas, we are always listening. We love to talk to our customers.
So we strive to react to issues as fast as we can and we have a really fast release cycle if we need to fix a bug or even get in a new feature someone asks for. We've been known to put new feature ideas live within 24-48 hours if it's a great one!
You will love us too. I promise!