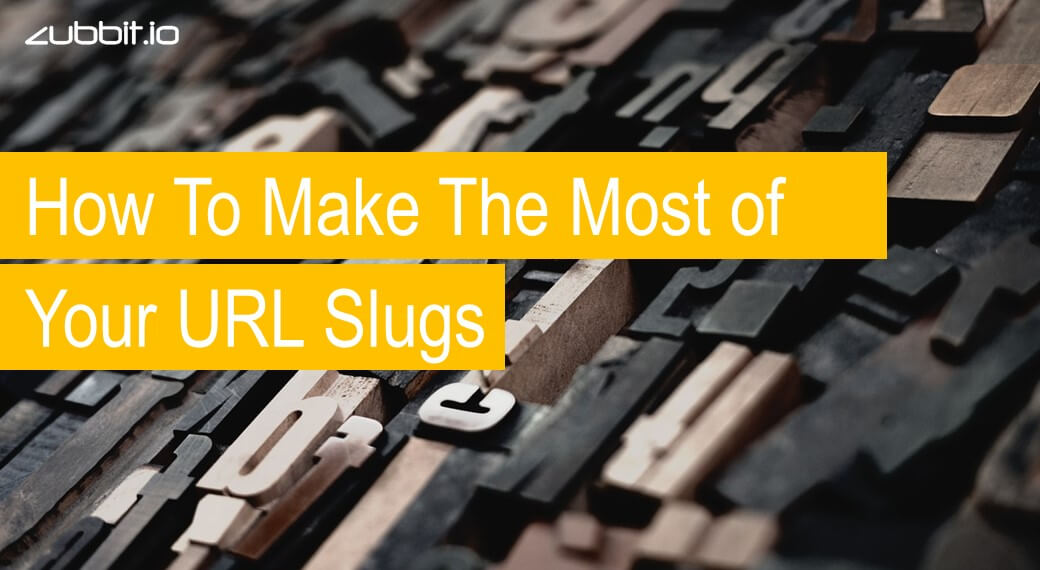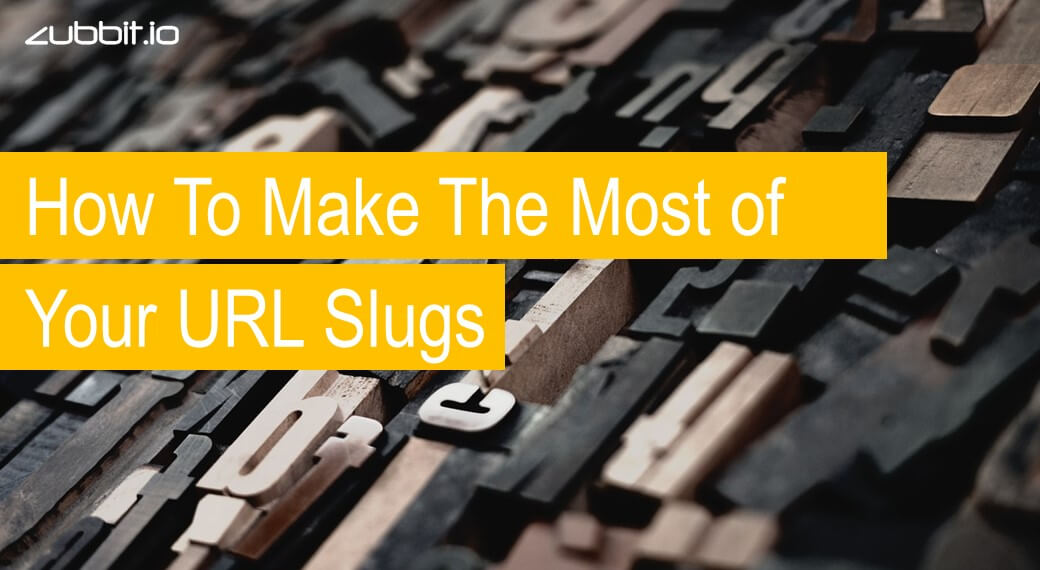 How to Make the Most of Your URL Slugs
Ever see those ugly short links, with unpronounceable URL slugs?
Like "bit.ly/i6Tp4" or "tinyurl.com/2Pq3t."
Using this sort of short link is a totally missed opportunity for building link trust and increasing your click-through rate.
Ask yourself this question, would you be more likely to click on a link made up of random characters or one using a relevant word.
It doesn't mean you won't get clicks on a generic link but you will get far more on a slug made up of relevant words. And you've probably known that for a while now and still share random-generated links…
Sometimes it doesn't matter too much sharing generic short links, and let's face it sometimes it's easier and quicker. But it's always a missed opportunity to build more trust in your links and increase your click-through rate.
So let's dive into a bit more detail to help you stand out and improve your click-through rate.
First though…
What is a URL Slug?
A URL slug is the part of a URL or link that comes after the domain name.
In zubb.it/shortlinks – shortlinks is the URL Slug
So Does a URL Slug Help Your SEO?
In a normal setting yes but not when used with a URL Shortener.
But for a URL shortener, it doesn't work the same way…
With a URL shortener, you are typically using it as means to forward you from one link (the short link) to a webpage which is usually a long URL that may also contain lots of ugly UTM parameters you also wish to hide.
So, adding a keyword to your short link is not going to improve your SEO…and not going to improve your search engine rankings.
Do How Does Using a Keyword in My Short Link URL Slug Benefit Me?
Using relevant words in your URL slugs in your short link can help in a few ways:
If it is memorable, people could recollect it at a later time and type in the short link.
If it is benefit-driven or compelling, people may see the URL slug and be convinced it's what they are looking for from within the link (yes, the URL slug itself is selling the click).
If it is masking a confusing, lengthy, or scary-looking URL, especially ones full of UTM Parameters
While the link itself is never a standalone reason to click, there will be people who will still be reading your headline, title, anchor text, or description…
But if your URL slug describes the destination, then you are more likely to get the click.
Here Sainsbury's has lost an opportunity to describe the link and have used a random set of characters rather than describe the destination.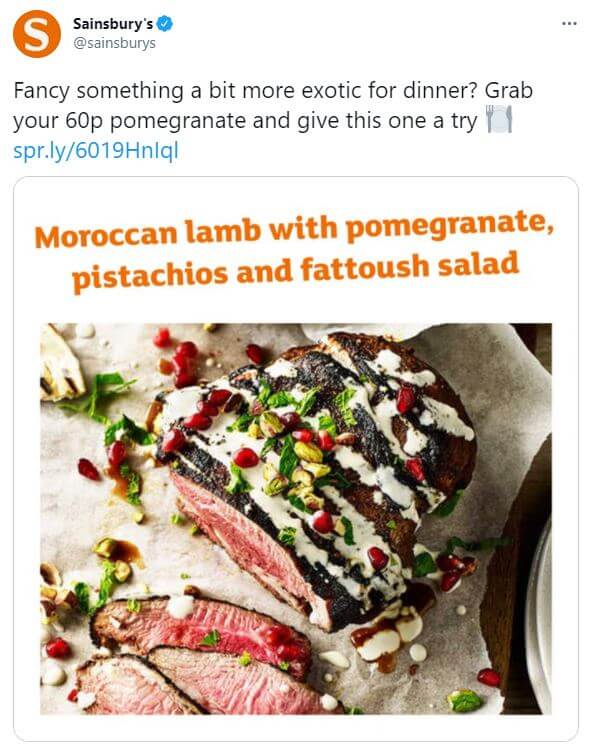 If you've got something actionable inside the link, it could be the tipping point that gets you the click. And this is especially true when the actual destination URL is:
Somewhere the user is unlikely to have heard of.
A very poorly optimized page URL that has random numbers or unclear text – describing the contents of that page.
An affiliate page or link.
A URL with UTM parameters or code in it.
People are still a little paranoid about clicking on links with tracking parameters and ugly URLs, and they are still a bit paranoid about generic-looking short links as well.
Your job is to make it look trustworthy and clean.
In this example, we've described what you get if you click on the link but changing the URL Slug to "tryforfree"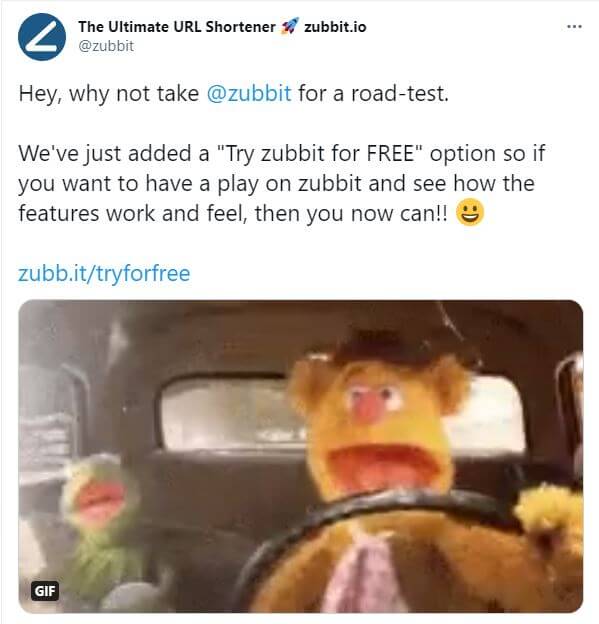 What Keywords Should I Use in My URL Slug?
Well as we've said this is not about SEO, so you are not using words for Google Search but you are using words that are both memorable and instill trust in the user that wins you the click.
This is why many people are in fact doing it wrong.
Instead of writing your URL slug for Google, you have to write it 100% for the user.
The two key things to keep in mind are:
Make your URL Slug describe the benefit of clicking
Make your URL Slug memorable
So what is the benefit they are getting from clicking the link and how do you convey that in as few characters as possible, so make the URL slug speak to a specific benefit and make it memorable.
Being memorable helps in two ways:
It helps you find the link a little faster making it easier to share with others.
It helps others easily recall the link, and the brand behind it, in order to build a lasting impression.
Final Thoughts
URL slugs for URL shorteners are not about SEO. So you need to rewire your brain when it comes to creating short links.
In order to maximize the effectiveness of your content, you need to think about every aspect the user comes into contact with, including the link they are actually clicking on.
Yes, it is one of the least important aspects of crafting great content. Start with the image, then move onto the headline and the hashtags… then finally the link itself.
Most people skip this last step. This last optimization. This last opportunity to do something kinda cool and unique with their content.
But you're not going to miss your chance to instill trust and win the click, right?