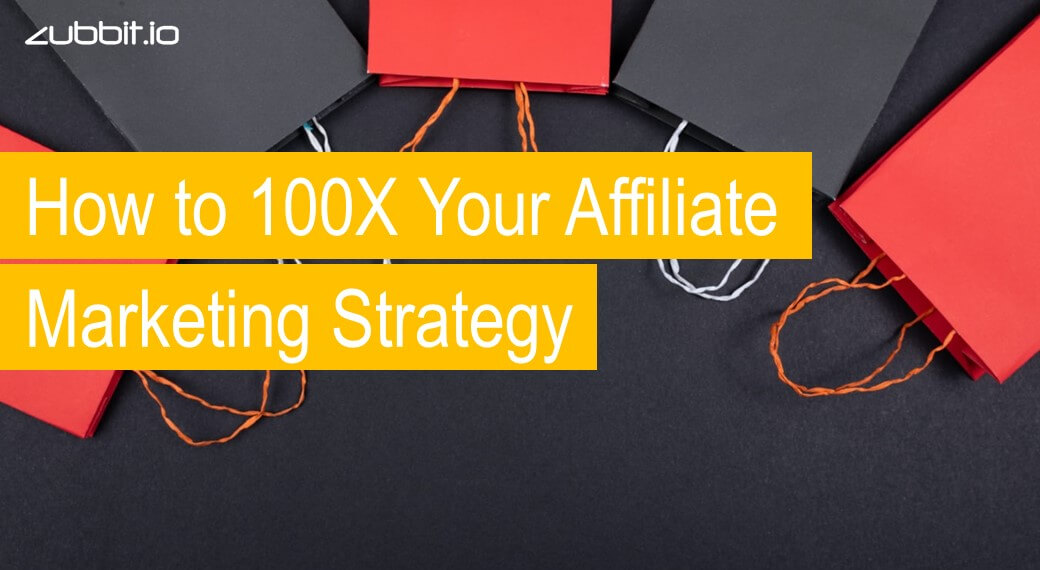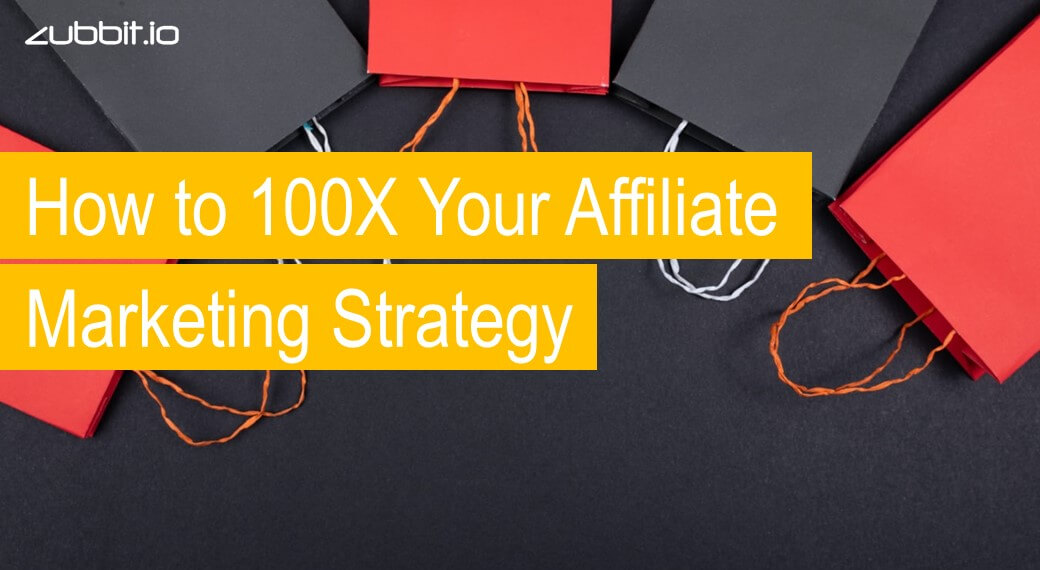 How to 100X Your Affiliate Marketing Strategy
Wake up at an ungodly hour in the morning. Drive to the office through totally gridlocked traffic with streets jammed with other half-asleep commuters.
Slog through email after mind-numbing email, meeting after meeting until you are ready to scream.
Then comes the sweet release at five o'clock and you can escape the nightmare.
Sound terrible?
What if, instead of dealing with the monotony and stupor of the rat race to earn a few bucks, you could make money at any time, from anywhere — even while you sleep?
That's the concept behind affiliate marketing.
Affiliate marketing is a popular tactic to drive sales and generate significant online revenue. Extremely beneficial to both brands and affiliate marketers, the new push towards less traditional marketing tactics has paid off.
In fact:
81% of brands and 84% of publishers leverage the power of affiliate marketing, a statistic that will continue to increase as affiliate marketing spending increases every year in the United States.
There is a 10.1% increase in affiliate marketing spending in the United States each year, meaning that by 2020, that number will reach $6.8 billion.
In 2018, content marketing costs were gauged to be 62% of traditional marketing schemes while simultaneously generating three times the leads of traditional methods. In fact, 16% of all orders made online can be attributed to the impact of affiliate marketing.
In March of 2017, Amazon's affiliate structure changed, offering rates of 1-10% of product revenue for creators, providing the opportunity for affiliates to dramatically increase their passive income based on the vertical they're selling on.
The affiliate marketing of Jason Stone, otherwise known as Millionaire Mentor, was responsible for as much as $7 million in retailer sales just in the months of June and July in 2017.
So in a nutshell, affiliate marketing is a great way of making money working with brands and businesses and making money together selling their products and services.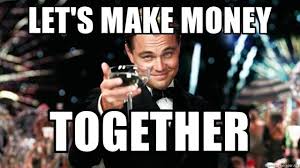 Sounds good?
Well yes in theory but many affiliate marketers fail for basic reasons and some are really easy to solve.
So let's break down two massive areas you can 100X your Affiliate Marketing efforts.
1 – Get control of your affiliate links!
One of the biggest mistakes many make when they get into affiliate marketing is not getting proper control of the links they share.
Okay, so what do I mean?
Well, what happens is the affiliate vendor who is selling the product or service gives you a link to share which takes anyone who clicks on that link back to their offer or website.
Sounds okay?
NO, it's not!!!
The problem with it is you have zero control of that link.
So for instance maybe you've sent out an email to your email list of say 5000 people and realised you've made a mistake with the link you shared, or maybe the affiliate vendor suddenly changes the link after you shared it.
DRAT….what do you do.
Well, the way around that is to use a URL Link Shortener like zubbit.io which lets you edit the destination URL of a link even after you have shared it.
So how does that work?
Well, it works by letting you take the affiliate link and converting it into a short link to which you can add a destination URL, that you can edit and change even after you've shared the link.
One of the other massive reason you need control of the links is that you can reuse old links you've shared over and over.
So what I mean by that is during your career as an affiliate marketing you might share tens of thousands even hundreds of thousands of links.
They could be on emails, on social media on forums, on blogs and all over the place.
and what you want to be able to do is make the maximum use of those links over time.
So what being able to change the destination URL lets you do is at any point change over those links to point to a new affiliate product.
Maybe you were promoting golf clubs and a better one comes along, both for customers but also perhaps earns you are more commissions.
Well being able to edit the destination URL lets you do is switch over all your live shared links over to that new product or service.
You get the idea!
You can read more about why editing a short URL destination link is important here.
2 – Apply a remarketing strategy
When you work with a brand/vendor to promote their product or service they give you a basic link which you share with your audience.
That's fine but when someone in your audience clicks on the link and goes to the vendor's website then the vendor usually will have remarketing pixels on that website so they can add that person to a custom audience they can advertise over and over.
Just in case don't know what Remarketing is you can read…..What is Remarketing? 
So this is great for the vendor as they can advertise to your audience then over and over and offer them products and services that you are making no money on.
So your audience and efforts make you at best one commission and then the vendor is able to 100X your audience!!!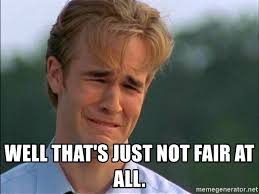 Okay, it doesn't sound fair but that's the hard facts.
BUT you can do something about it.
and you can do that by utilizing a URL Link Shortener like zubbit.io 
What a URL Shortener lets you do is add retargeting pixels to every link your affiliate vendor gives you by taking their link and making it into your own short link which you can add retargeting pixels to.
Fantastic! 
What that will then now let you do is remarket adverts for ANY other products or services to that audience over and over.
So every potential customer you find for the affiliate vendor, you can advertise to over and over allowing you to 100X your affiliate marketing efforts.
Conclusion
I think you get the idea by now.
So by using a URL Link Shortener to convert your affiliate links to short links is letting you do is leverage the audience that clicks on those links over and over again.
Thus letting you 100X your Affiliate Marketing efforts!
Happy days!