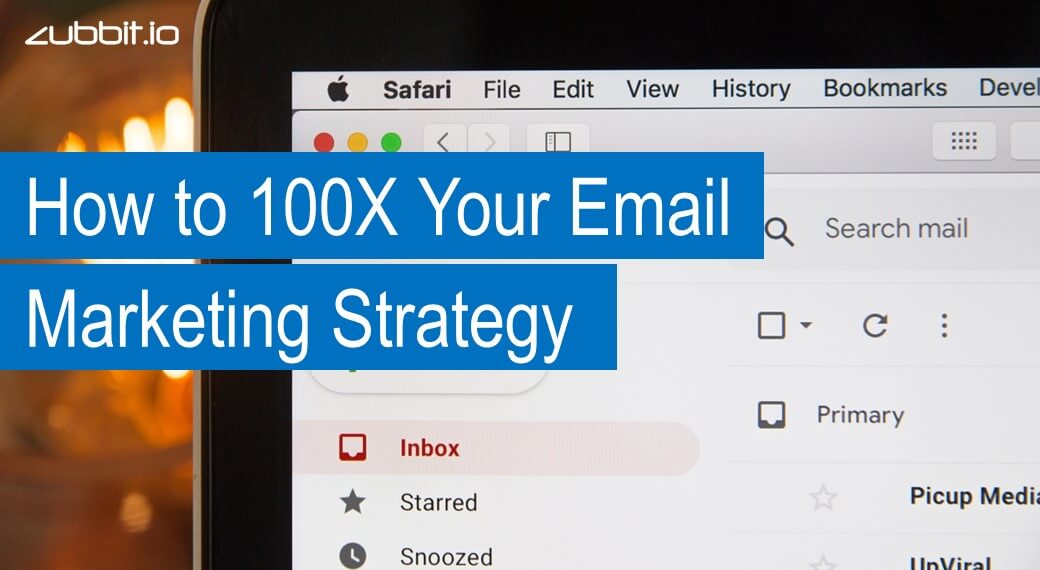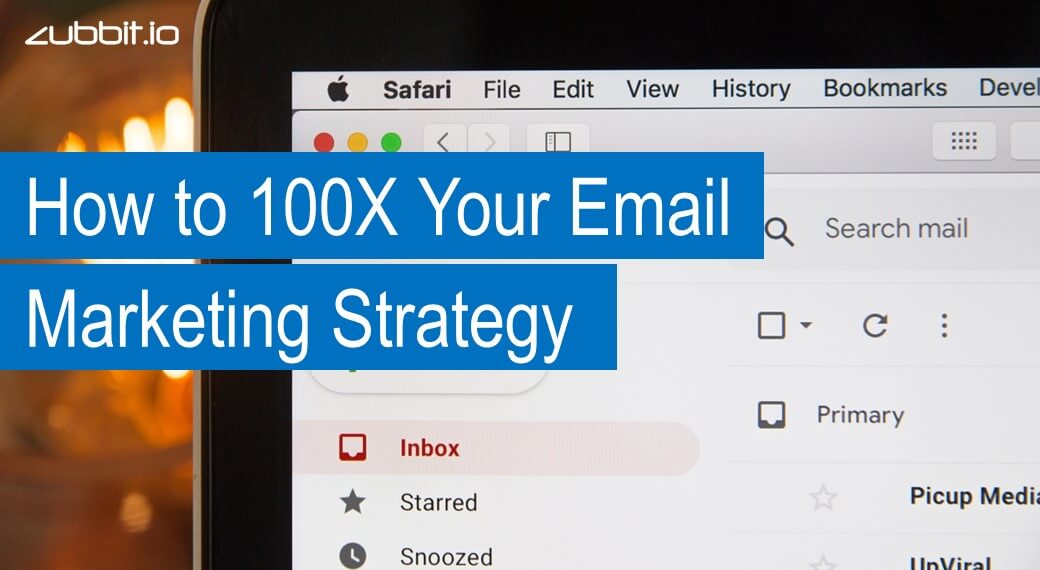 How to 100X Your Email Marketing Strategy
Remember MySpace? What?
The once-hot site was the largest social networking site in the world between 2005 and 2008, and in June 2006 surpassed Google as the most visited website in the United States. Yet where is MySpace now? All those users eventually moved on to other social networks, and the site is now the 1,500th most popular website in the United States.
Imagine investing significant amounts of time and money to build an audience on a platform only to find it a ghost town just a year or two later. The impact on your ability to reach and engage potential customers would be catastrophic.
On the other hand, email has a long history of stability. The first promotional email campaign was sent in 1978 to a total of 400 people and email has been growing consistently since.
Building your email list, unlike building a social media following, is a stable long-term investment that will pay off for many years to come.
For many, social networks are a personal form of communication used to keep up to date with friends & family. When people log in to their social media accounts, they're there to see photos and updates from people they know and care about.
Email, on the contrary, is a much more professional medium and people expect to receive information about products and services through that channel.
In fact, studies show 72% people prefer to receive promotional content through email, compared to 17% who prefer social media.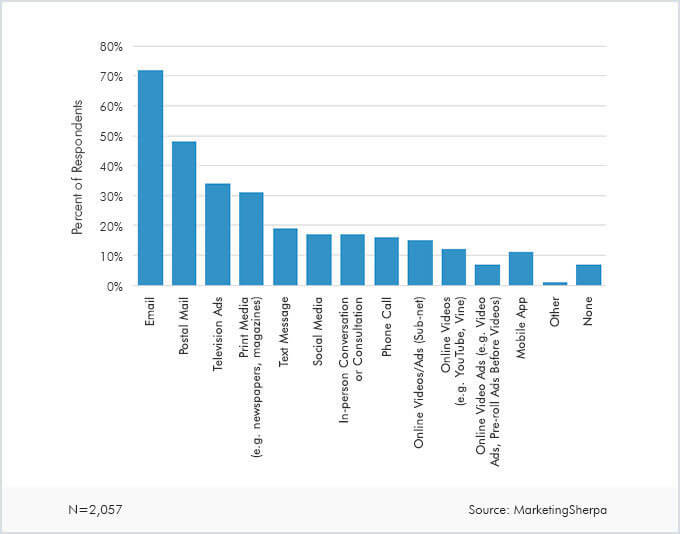 Email still has a massive reach
With Facebook boasting over 1 billion active users and Twitter boasting 255 million, it's tempting to believe that social media is the most effective way to reach the masses. These are impressive numbers, but what isn't so frequently shared are the statistics on email usage.
The total number of worldwide email accounts was 3.9 billion in 2013 and projected to reach 4.9 billion by 2017, according to Radicati.
While this might seem surprising at first, think about your own online behaviour: When you sign up for a website (like an online store), you have to enter your email address to create the account. You even need an email address to create a Facebook or Twitter account. What's more, Facebook and Twitter email to notify users of activity, like when someone is tagged in a photo.
Email is the currency of the web, and anybody who's online has an active email address. And while Facebook and Twitter might seem pretty ubiquitous, the ongoing struggle over data breaches and privacy means plenty of people are exiting some social media channels.
So when it comes to connecting with your prospects and customers, there's no channel with a wider reach than email.

Okay, you get the idea.
Email is still massive
and its the place to do business.
So where do people get it wrong and how can a URL Link Shortener like zubbit.io help you to 100X your Email Marketing Strategy?
1 – Get control of the links you share on email
If you are writing an email and include a link but you accidentally linked the link you created to the wrong site or destination.
You could send a new email pointing out your mistake and send a new link and end up looking sloppy or unprofessional
OR
Update the destination of your link and no one will suspect a thing.
You won't be the first person for instance to send out thousands of links to a webinar or online presentation and realized the Destination URL was wrong or contained a typo.
That doesn't need to happen again if you use a URL Shortener like Zubbit as even after you've sent out an email you can change the Destination URL whenever you want.
You can read more about why editing a short URL destination link is important here.
2 – Apply a remarketing strategy for your email campaigns
Sending out emails is great but when you do get clicks you want to leverage those clicks over and over.
So If I send out an email on a certain topic and the reader clicks on the link in the email then I know they are interested in that topic.
Once I know what interests them then I can get them on the right lists to target them with relevant information.
So that's where remarketing helps.
With a URL Link Shortener like zubbit.io I can create custom audiences on my remarketing platforms and attach them to specific links I share using remarketing pixels.
Just in case don't know what Remarketing is you can read…..What is Remarketing? 
Then when someone clicks on that link it add's that person to a custom audience for that topic.
The rest is on auto-pilot as adverts can then be dynamically rendered onto social media or any partner website to follow that user around.
You get the idea…and I'm sure have seen this happen before.
You click on a website looking at a product or service and then all of a sudden you are seeing adverts for that product or service all over the web.
That's remarketing!
Only with zubbit you can not only remarket via people landing on your website but also from every link you share in an email.
Powerful stuff!
So every email you share can potentially 100X your Email Marketing efforts.
Conclusion
I think you get the idea by now.
So by using a URL Link Shortener to convert your email links to short links is letting you do is leverage the audience that clicks on those links over and over again.
Thus letting you 100X your Email Marketing efforts!
Happy days!